Donno About Ammo' But Digital Marketing In Pakistan Is Buzzing To a Height
Digital Marketing In Pakistan Is Buzzing To a Height
It Ain't About Inter-Rivalry, But Proficiency & Competence Of Experts In Pakistan. Practices Of Digital Marketing In Pakistan May Beat Your Capabilities! When compared digital knowledge of Pakistanis, 6% people are highly techie; 16% are active users on Social Media, whereas rest are rarely familiar with the uses of Digital Marketing. In what regards does these techies expertise – Planning, Software & App Development, SEO, Digital Technologies, Hacking or Unfurling Tech knowledge? They expertise almost in everything you couldn't imagine of. Except that of War & Cricket there exists a competition of Digital Marketing In Pakistan and India showing a ray of rivalry initiation.
No doubt, hackers in Pakistan are sharp-witted as they rarely believe in following internet laws. When it comes to Indians, they believe in creating productive matter instead of stealing else's efforts. Well, this is a different story we should be knowing a bit out-of it.
If you research in-depth, Indian experts really doesn't care about how Pakistani smarties are doing. Since, Indians have got a high-level competition within their niche and the country. Beginners & Competitors in Pakistan love to follow Indian Strategists, Analysts and Tech People to get inspired and motivated in several industries.
Appreciate the founder of WPbeginner 'Syed Balkhi' (American-Pakistani) who taught countless internet users to utilize WordPress in accurate manner. In another way he has encouraged digital marketing in Pakistan delivering actionable WP assistace. 
---
Term 'Digital Marketing' In Pakistan Has IncreaseD Since Last 12 Months
Nothing is limited upto the the shown analytics for 'Digital Marketing In Pakistan'. When you go through the statics of a popular website or blog in the world, Pakistan would be of one the highest active utilizers of digital tools; even though its internet users are moderate calculatively.
---
Facts Of Digital Marketing In Pakistan
Not even a single person in there thought of any possible scope of digital marketing in Pakistan, and see here is the result:
---
Pakistan, Impress The World!
Golden opportunity for Pakistani techies, experts and bloggers has emerged. Forget about earlier pessimistic thoughts on few evil people in there; Young generation has brought more value to the companies and the people among the country. Not to ignore Pakistani's have already taken over superior placements in UAE and UK with their sharpen skills. With extreme talent in Software, Tech & Digital industries Pakistan has impressed the world astoundingly.
Recently I was looking for a Plugin Developer on Fiverr.com; I was intending for a smart developer to get it done within a week or two. Guess what, the impressive result I got with a list of techies and developers in Pakistan. For a sec I felt, Pakistani practitioners have got more capability than that of  Indians in particular sectors. Donno about it, but the fact is that I could easily get connected with those Pakistani actioners and get my work done.
The another case happened when I was seeking for Digital Marketing Cum SEO expert to connect with the tutor's team on DigitalBrainer ; Where professionals carry on tutorials to sharpen their skills and make money out of it. Professionals in India were my first preference to connect with, as usual they neglect the opportunity due to full-of-egoism; further letting it to regression. Simultaneously, a proposal to Pakistani expert succeeded, deal was finalized within 2 days of electronic communication.
In both the matters I found more potentials within Pakistani enthusiast comparatively than local experts I know here.
Impressive Content Experts
Top Bloggers In Pakistan - You Should Be Knowing
Doesn't matter what world thinks about efficiency of people in Pakistan, there exists some efficient bloggers who teach and improve un-knowledgeable minds you carry.
Source: https://www.foetube.com/
1
Abdul Wali - OnlineUstaad.com
Jul 13, 2018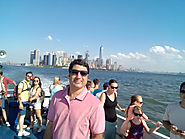 Abdul Wali started taking interest in computers & internet in the past years since 2007. Information technology was the industry catched-up his interest. Learning computer & internet courses in 2007 was the prime objective before he could make any decision. Thus, after 7 years of continue struggles he has got some extensive knowledge about computers and internet. And this is the most valuable thing he respects. Whatever he learns he shares, and will keep sharing all of his life.
Abdul Wali's statement: " INFORMATION TECHNOLOGY or KNOWLEDGE has no boundary; Everyday is a new day for me as a learner and I try to learn at least one new thing every single day."
Besides blogging, tourism has been a core part of him. Previously he had been to United States, United Arab Emirates, Singapore, Malaysia, Thailand, Sri Lanka, Qatar and Afghanistan. Furthermore, he intends to experience more of the world.
Addition to Abdul's statement: "To be honest, life was not easier and is not easy, the journey was so painful & difficult when I started but slowly and gradually I came to a conclusion that it's a journey of "Kabi Khushi Kabi Gham" which will never end."
2
Muhammad Mustafa Ahmedzai - MyBloggerTricks.com
Jul 13, 2018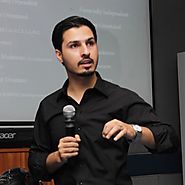 Mohammad is a young Entrepreneur running a number of sites from his living room. He is an experienced SEO Consultant, Computer Engineer, Professional Blogger & an addicted Web Developer. He runs STC Network which offers Web Services and Online Business Solutions to clients around the globe.
STC Network was founded in 2008 and is currently the Country's First Registered company of Professional Bloggers. The company has introduced several new faces online and continues to motivate teenagers in Schools, colleges and Universities through workshops and seminars.

The video interview below is recorded partly in English and partly in Urdu. For mbt readers, we have translated the interview and retold the story in a narrative form. For translated version please read: STCnetwork's exclusive interview by NES
3
Amir Atta - ProPakistani.Pk
Jul 13, 2018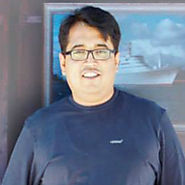 Amir Atta is a well-known person and blogger for Pakistani bloggers, because his blog "ProPakistani.pk" is a pure Pakistani telecommunication blog. His blog provides resources, tutorials, news on IT happenings in Pakistan. He is earning money with his blog by displaying Google Adsense ads and direct ads. His blog is a popular technology blog in Pakistan and has been nominated many times for different awards.
4
Taimur Asad - RedMondPie.Com
Jul 13, 2018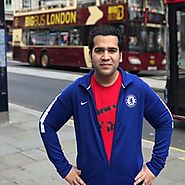 Founded in 2008, Redmond Pie is a site focused on technology news, views and reviews about products/services from Apple, Google and Microsoft. We cover almost all news and reviews from iPhone, Android, Windows, Macs, Xbox, PlayStation, jailbreaks and unlocks, social networks to the general World Wide Web.
In addition to covering this, we also specialize in developing and reviewing new Internet or mobile based software/services for iPhone, Android, Windows, Macs, Facebook and more that could make an impact on the new web space.
With over 10 million page views per month, and 600,000+ subscribers, we have one of the most influential community in tech. space.
5
Hassam Ahmad Awan - BloggingeHow.Com
Jul 13, 2018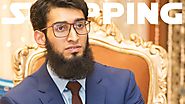 My name is Hassam Ahmad Awan, a 24 year old student and a wana-be Problogger. I am glad that you took time to land on this page to know something about me and BloggingeHow in general.
I'm a Computer Science graduate, living in Pakistan. I really hope that one day, with the support of you guys, we could make this blog stand out from the competition, in providing quality to the loyal reader, that we have.
It wasn't 4 years back i guess, when i first search the phrase "how to create a free website" and it showed up a wonderful lady's website (Lisa, you can search up), who showed me the 'right' path. There was so much to learn.
I found Blogger and WordPress. This was the beginning of my online adventure.
Now after a whole long year, with the support and feedback of you guys, we are here with BloggingeHow, a Page Rank 4 blog with ever increasing community. We recently faced Google's Panda Update, and honestly it was quite a set back to the blogs search engine traffic.
But again, we never gave up and moved further with as a community.
I am really glad with what we all are turning this blog into, i.e is a loving community where we share what we know and experience in our blogging lifestyle.
---
Conclusion
Why would Digital Marketing In Pakistan may overcome your skills in coming years? Highly knowledgeable performers have found their way to achieve placements across the globe through their prowess intellect. It ain't the challenge that these experts replace you, but to worry a bit about their reach in no-time, into the digital world. The possibilities are seen where they seem beyond what we fantasize of.